Inspired by technology, guided by data, driven by stories.
In the days before digital, agencies and clients used to make animatics to test TV script ideas. These were the prototypes of the day.
In our agile age, and with the array tools available, ideas of any description can be prototyped. Whether a desktop or mobile app it's a fast and cost-effective way to test assumptions, validate a hypothesis or road test flows.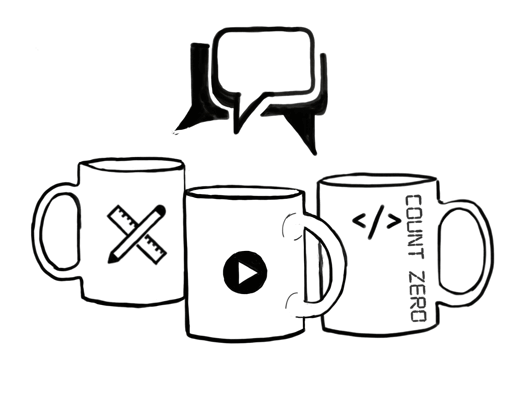 Reduce risk and test effectiveness
Based on years of experience, we embrace complete openness and honesty.
With the rapid pace of change, complacency is not an option. Constant learning is essential.
Ego's block. Ideas open. We seek new insights, fresh thinking, and a fun environment.
Happiness begins with the bottom line. We spurn excess and respect frugality.
If you'd like to know more about our creative collective we would love to talk. If you want to discuss some challenges, we are all ears.