Hi, I'm Booker.
A booking service for hospital patients & visitors app.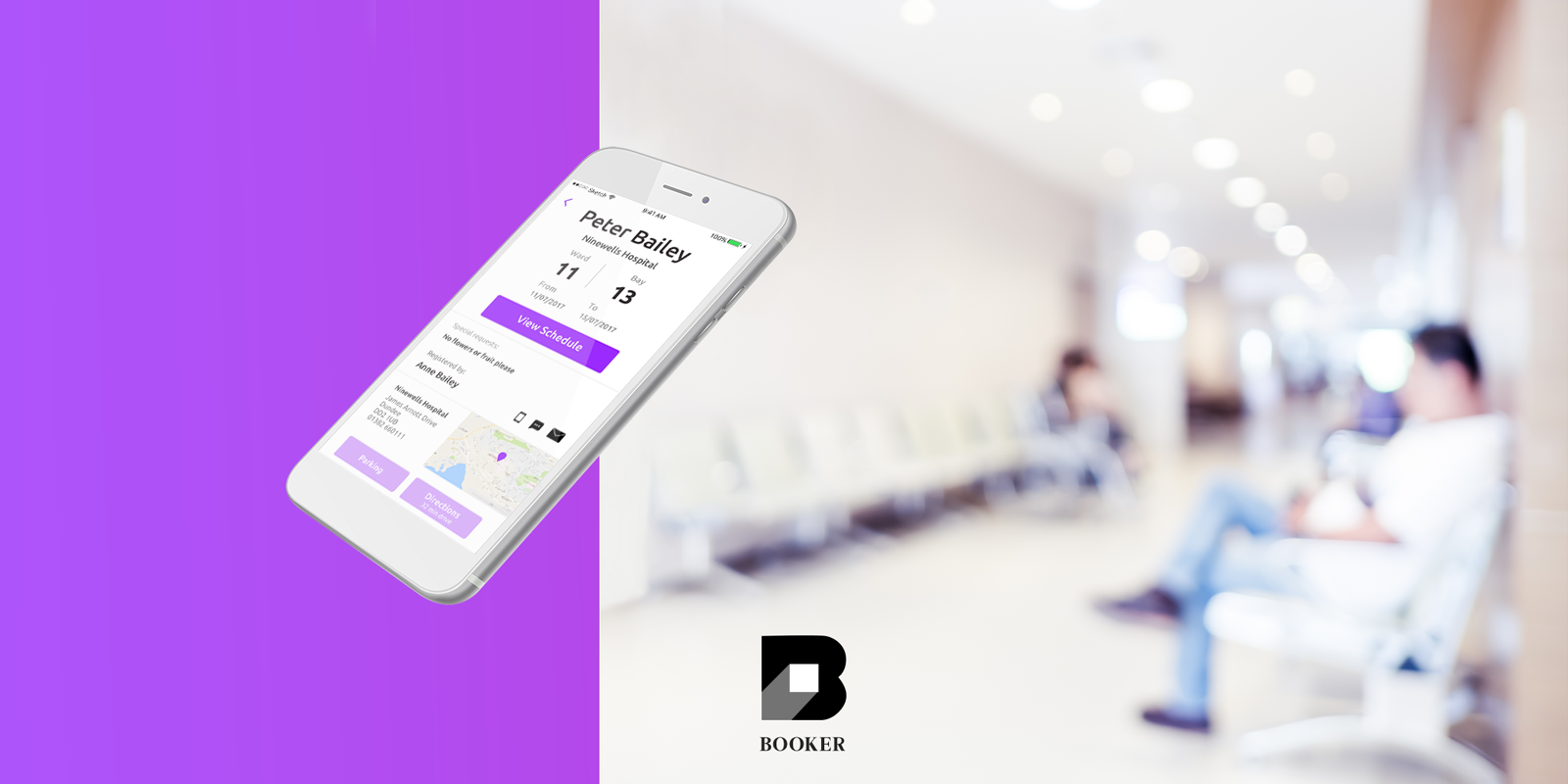 We make it easy.
Visit or send gift to those you love.
I am in the process of being created, my current status is proof of concept & prototype.
The problem
CrossReach Scotland identified an issue facing hospital patients and visitors; no National Health Service or private application exists to easily inform patients and visitors to their daily status.
Our solution
Working with the client and a selection of recent hospital patients', patients' families and visitors we work-shopped the pain points and designed a journey of the patient and visitor experience.
Having identified a hierarchy of user priorities we designed a scalable web and mobile application to empower patients', patients' families and visitors to streamline the existing hospital experience.
Beyond the brief we have roadmapped an integrated m-commerce, logistics and wellbeing feature.