A Creative Collective
Inspired by technology, guided by data, driven by stories.
Our team
Our creative collective has backgrounds in creative brand building and storytelling; technology and engineering and user experience design, we cast and orchestrate teams from our creative collective, to strategize and solve the brand challenges and diverse problems clients face.
Having built and launched our own products, we understand that before people use a product, they must desire it, and they won't desire it without a powerful hook, clear value and a good story.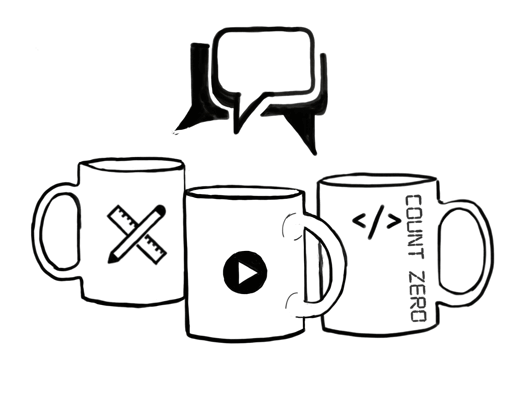 Our values

Open communications
Based on years of experience, we embrace complete openness and honesty.
Endless evolution
With the rapid pace of change, complacency is not an option. Constant learning is essential.
Ideas over ego
Ego's block. Ideas open. We seek new insights, fresh thinking, and a fun environment.
Financially sensitive
Happiness begins with the bottom line. We spurn excess and respect frugality.
Let's talk
Drop us a line.
If you'd like to know more about our creative collective we would love to talk. If you want to discuss some challenges, we are all ears.
>  Contact